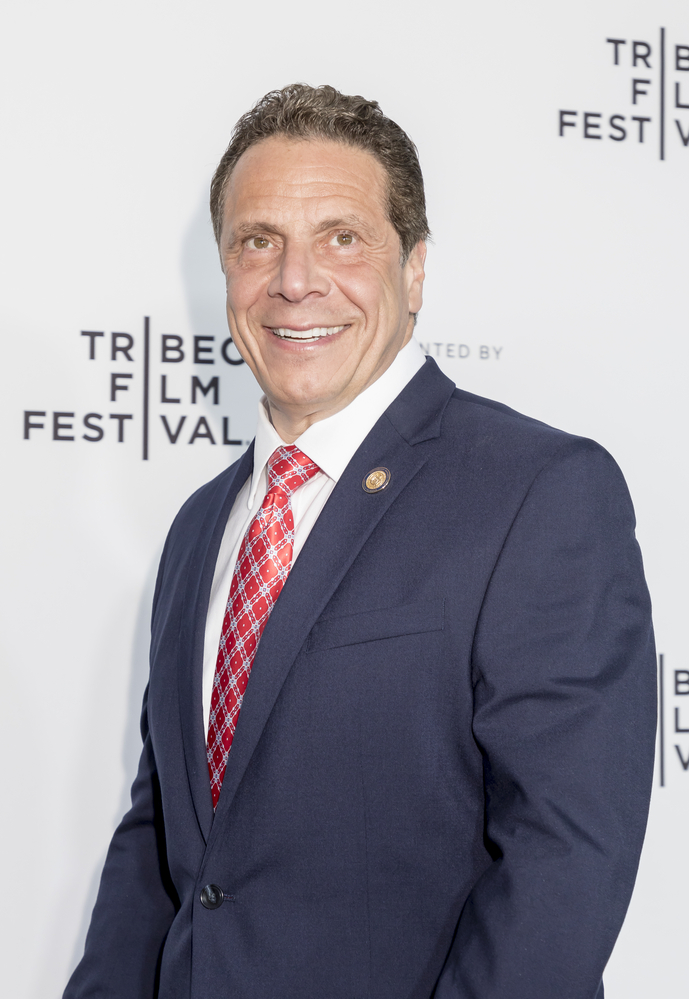 Anti-gunner politicians are nearly universally hypocritical about guns. They don't want you and I to have guns, yet, they want people around them with guns to protect them. It's absurd.
In the dictionary, the picture beside the definition of the word hypocrisy should be an anti-gun politician. Someone like, say, New York Governor Andrew Cuomo.
Why do I single out Cuomo today? It's simple really. Cuomo has spent years attacking legal gun owners and trying to make legal gun ownership in the State of New York more difficult, but, in his last two weeks in office, he made it clear with one of his actions that gun ownership (or, even, violence) was never really the issue. I say that because he pardoned ten people with convictions, two of whom were convicted of being involved in crimes involving a shooting. Carl Campanile writes,
Days after giving two weeks' notice that he would resign his office amid a serial sexual harassment scandal, Gov. Andrew Cuomo is using the unprecedented lame-duck period to grant clemency and pardons to 10 felons — including three convicts tied to killings.

Cuomo, a three-term Democrat forced to resign to avoid impeachment, said, "One of the foundational promises of New York state is that of equal justice, and equal compassion, for all under the law."

"Today I'm proud to help fulfill government's unique responsibility to harness the power of redemption, encourage those who have made mistakes to engage in meaningful rehabilitation, and empower everyone to work toward a better future for themselves and their families."

Cuomo commuted the sentence of Nehru Gumbs, 36, who was convicted of first-degree manslaughter and criminal possession of a weapon and assault in 2005 — crimes committed when he was 18.

Gumbs was fingered for the brutal shooting death of an innocent bystander heading to his Canarsie home from a midnight church service on New Year's Eve 2004.

Gumbs has served 17½ years of a 25-year sentence. He has served as the youth counselor at Sing Sing prison and earned an associate's degree from Mercy College and is pursuing a job as a plumber.

Cuomo also granted clemency to Jon-Adrian Velasquez, 45, who was convicted of second-degree murder, attempted murder and three counts of robbery in 1999.

Velazquez was sentenced in the shooting death of retired police officer Albert Ward at an illegal gambling hall in Harlem in 1998.
Now, understand, I'm not saying that there isn't a place for showing compassion to people who have been genuinely rehabilitated. My point here doesn't have anything to do with that.
No, my point is that Cuomo keeps trying to keep guns out of the hands of law-abiding citizens who, statistically speaking, are more likely to prevent crimes than to commit crimes. These actions imply Cuomo's condemnation of legal gun owners despite the lack of evidence, while he's willing to forgive people who actually did commit crimes.
Like anti-gunner politicians in general, Cuomo has been a complete hypocrite about gun rights, and the people of the State of New York deserve better.