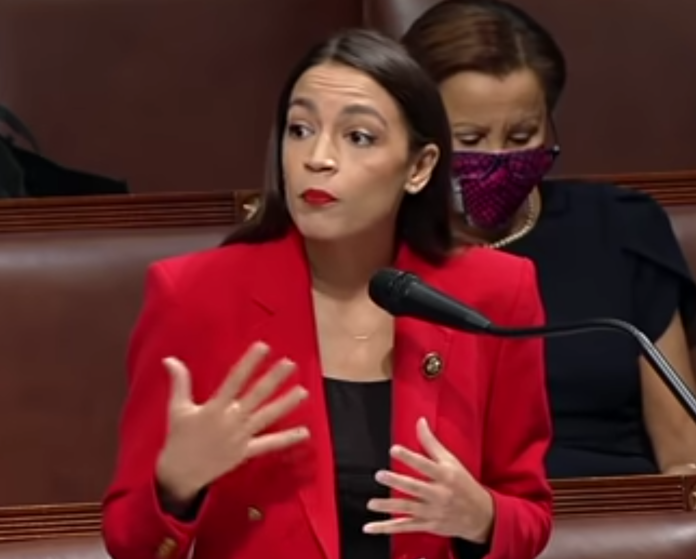 One of the more absurd things that we see play out from anti-gun politicians over and over is their hypocrisy. It's both amazing and appalling. Amazing because the amount of hypocrisy from them is huge. Appalling because it's so blatant.
Typically, the hypocrisy from anti-gun politicians is that they don't want individual Americans to have firearms for any reason (though, they usually say that it's because they want to save lives), but they are perfectly okay with both law enforcement and for bodyguards that they hire to own guns.
In other words, in their minds, what is good for them is not good for the rest of us, and we have another example of that hypocrisy in Alexandria Ocasio-Cortez's Squad. Beth Baumann writes,
Over the last few years, "The Squad" – comprised of Congresswomen Alexandria Ocasio-Cortez (D-NY), Rashida Tlaib (D-MI), Ilhan Omar (D-MN), Ayanna Pressley (D-MA), and Cori Bush (D-MO) – have worked to "defund the police." Although they continually say stupid things, like they want to "reimagining" what policing in the United States looks like, the reality is simple: they want to do away with law enforcement agencies across the country.

Americans across the country rely on two things to keep themselves and their families safe: law enforcement and/or their Second Amendment rights. When an emergency takes place, most people call 911 and know at least one law enforcement officer will be there to help them in their time of need.

What's amazing – although not surprising – is "The Squad" wants to do away with emergency services for you and me. But that decision wouldn't impact them. In fact, the five women have spent a large sum of money on local law enforcement officers for private security. That's right. Our lives aren't worth protecting but theirs are.

But the real kicker? They spent more than any other House members on private security.
Yep, what's good for them isn't what they want for us. What hypocrites. Their constituents deserve better.