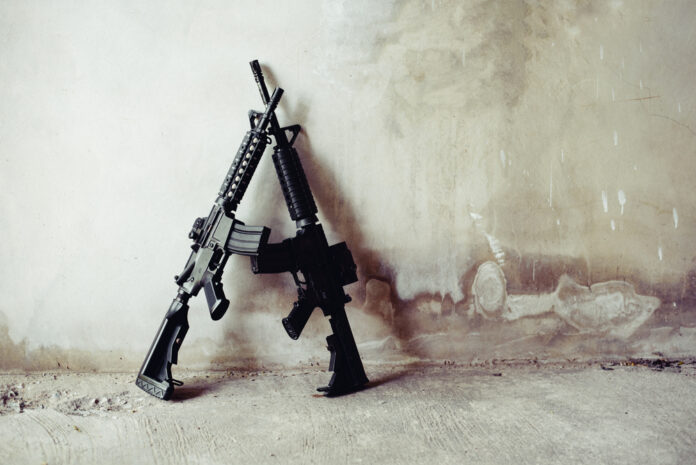 The last twenty months in the U.S. have been bizarre. From CoVid-19 to the "peaceful protests" to the 2020 Presidential election to the strangeness that has been happening this year (2021), I don't know that anyone could have predicted all of this.
And, now, we have something else that I never in my lifetime expected to see.
What is it? You may want to sit down for this:
A major mainstream news magazine actually published something that painted the National Rifle Association, bane of anti-gunners' existence, in a positive light.
I'm not kidding. Sean Spoonts writes in Newsweek,
Here at SOFREP, the Special Operations Report written by military veterans, we instantly mistrusted initial reports about the on-set tragedy in which actor Alec Baldwin fatally shot a cinematographer.

They reported that a "prop" gun, held by Baldwin while rehearsing a scene, "misfired" and "accidentally" killed Halyna Hutchins and wounded director Joel Souza—as if it were a weird, freak accident that no one could have predicted.
Spoonts continues:
In just a matter of days, contradictory details emerged. The gun wasn't a toy but an actual firearm. The police have seized some 500 rounds of various types of ammunition from the set including blanks, dummy rounds and live ammunition. At least three people appear to have handled the pistol before it was fired, including the armorer hired to safely handle these weapons, an assistant director, and Baldwin himself. This means there were three chances to make sure the firearm was not loaded with live ammunition.
Spoonts also points out that, clearly, the basic rules of firearms safety were ignored. And, again, from Spoonts:
Hollywood stars and producers need gun control as badly as they claim the rest of us do. In fact, though they politically can't or won't admit it, they need the NRA.

The Baldwin shooting appears to have been not an isolated mistake but a series of acts that flouted the most basic safety rules of firearms handling. Taking the same serious approach to guns as to animal safety, Hollywood should require armorers working in the entertainment business to be NRA Certified Range Safety Officers. That is not an easy credential to obtain. You must first demonstrate proficiency as an NRA Firearms Instructor before you can work to become a Range Safety Officer.

Whether movie-industry liberals like it or not, NRA officers are the recognized experts in firearms safety in this country. An NRA-trained Range Safety Officer certification is pretty much a requirement to work on a firing range, whether public or private, because the insurance company insuring the range for liability requires it. NRA instructors provide virtually all the training for concealed carry permits in states that allow it. The NRA does the bulk of firearms training for the nation's police officers as well.

The Range Safety Officer ought to be the standard for the entertainment industry to let anyone on the set with firearms. Anyone working for the armorer should be an NRA firearms Instructor at minimum. 
I don't know that I could have said it better than Spoonts. Anti-gunners need firearms training, too.
What Spoonts didn't say, but which is also true, is that, maybe, anti-gunners might possibly gain a true understanding of guns instead of keeping their irrational fears. Maybe that's why anti-gunners hate the NRA.