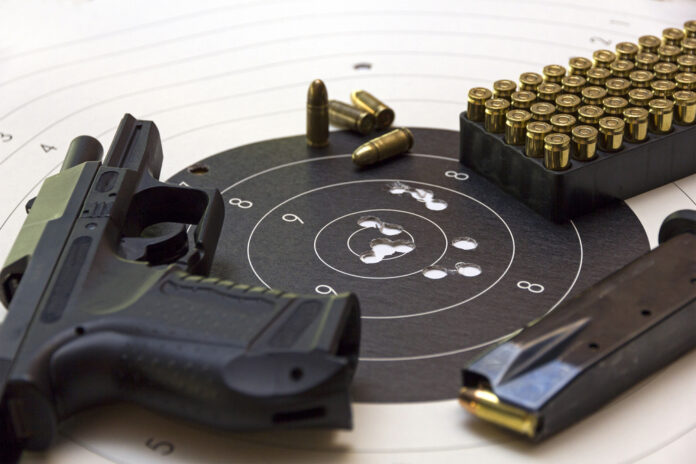 Something that many Americans and people from around the world like to do is to travel. They like to visit new places and experience new cultures and all that goes with that.
Of course, people are drawn towards famous landmarks when traveling. If you visit London, you may want to see Big Ben. If you go to Paris, you may want to visit the Eiffel Tower or The Louvre.
And if you're in New Your City, then, there is Times Square.
But some things are a bit different in New York City. Sure, London and Paris are both anti-gun, but (at least, to the best of my knowledge), they don't advertise to criminals that everyone visiting their landmarks are fair game for active shooters.
And that is, effectively, what New York City has done. Tim Balk writes,
The cops are copying signs declaring Times Square's gun-free status after local lawmakers banned firearms in the Crossroads of the World.

Robert Barrows, the NYPD's executive director of legal operations, held up one of the signs — which screamed "GUN FREE ZONE" — at a City Council hearing on Tuesday focused on securing sensitive spaces after the Supreme Court gutted the state's concealed carry handgun law.

After the June ruling from the nation's top court, state lawmakers passed and Gov. Hochul signed laws prohibiting the carrying of concealed weapons in various high-risk settings including Times Square, subways, buses and bars. The rules take effect Thursday.

City Council members also introduced their bill this month to redefine the Times Square area as a sensitive location after the ruling in New York State Rifle & Pistol Association v. Bruen.

Noting that more than 360,000 people — roughly the population of Cleveland — pass through Times Square daily, Barrows said the state law and city bill "recognize that Times Square is a dense, complex and highly trafficked area."
Now, before you accuse me of exaggerating the situation, stop a moment and realize that there is a reason that the vast majority of mass shootings happen in gun-free zones: it's because the legal gun owners won't be armed there to be able to shoot back.
Declaring a place with that many tourists going through it a gun-free zone is the same thing as telling criminals and would-be murderers that Times Square is the place to commit their crimes because they'll have a better opportunity to do evil things there than even the rest of New York City.
Putting up gun-free zone signs around Times Square is painting a target on the back of tourists, and, sadly, I don't see this ending well.