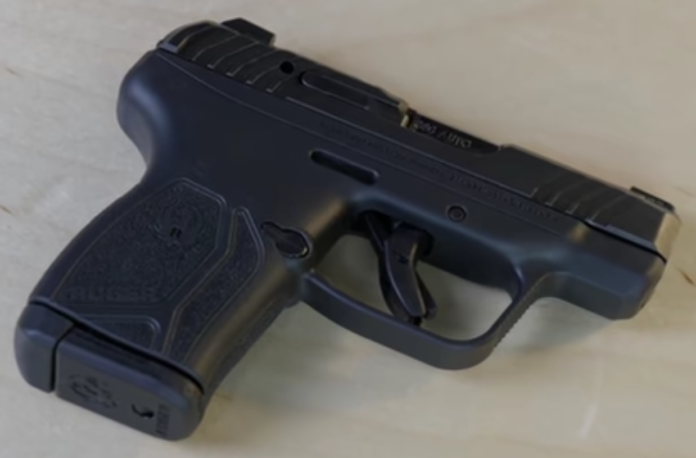 While there have been a number of ammunition choices to choose from for concealed carry weapon purposes for years, it seems pretty clear that 9mm is dominating the market at the moment.
And for good reason. 9mm is a common ammunition, so, it's more readily available than some, less commonly used choices. Also, it has enough stopping power for most situations while still not having so much energy that it makes it difficulty for people with less grip strength to use those firearms (usually pistols) and get back on target quickly after firing.
Obviously, those are important.
But just because it has those strengths doesn't mean that 9mm should be your choice for carrying concealed, and, in fact, there are some who argue that something smaller may be a better choice for that purpose. John Boch writes,
I've got good news for you, ladies and gents. The good folks at Ruger have done one even better than the P365 in the LCP MAX. If you need a smaller, lighter-shooting round than the P365's 9mm, the Ruger LCP MAX gives you a gun that weighs 40% less, is 20% thinner and with a half-inch less in overall length. It will cost you about 33% less on the credit card, too.

It feels good in the hand and shoots even better. I've carried mine for over three months now, including while on vacation in Florida's summer heat and humidity. It's so light, even when loaded, that you completely forget you're wearing it. Yet if you do think about it, knowing you've got 10+1 rounds of ballistic love for bad guys should leave you feeling fuzzier than any 6+1 single-stack .380 that has just been rendered semi-obsolete.

I've carried both the 10+1 mag and the 12+1.  At the end of the day, I couldn't tell the difference in weight.  However, the 12-rounder sometimes hung up just wee little bit when pulling the gun out of the pocket at the end of the day.  Something to consider for those practicing pocket carry.
Boch isn't the only one who thinks well of the LCP Max, either, as you can see in the review video from our friends at TFB TV below.
So, should you buy a Ruger LCP Max? Obviously, that is up to you. Many people are going to prefer one of the newer 9mm pistols for the higher capacity and greater stopping power. Having said that, though, if you're looking for a really small carry pistol with (just) enough stopping power to do the job, then this pistol is one that you may want to consider.