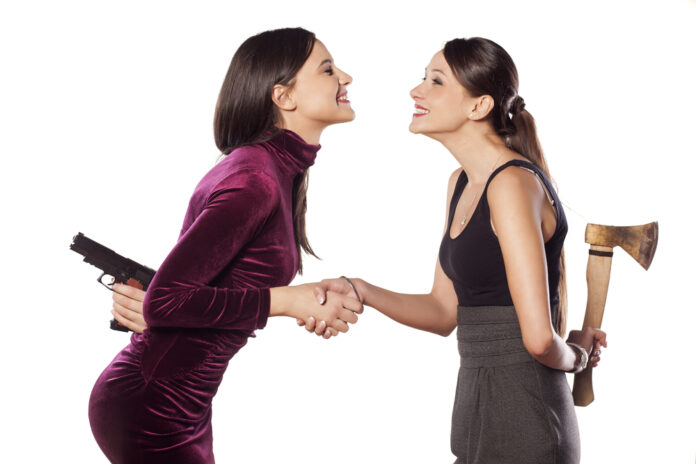 It's amazing to me how there is anyone who takes anti-2A politicians seriously when they talk about guns and gun control. Those politicians talk about how gun control will save lives and make a positive difference in the world (in spite of the clear evidence showing the opposite when taken in context), but, then, don't have gun control in their personal lives.
For example, those politicians nearly always have armed (with firearms) security around them to protect them while they're telling you and me that we don't need the same security in our own homes.
And, then, you have one big city mayor's private statements showing that she's a hypocrite on this issue.
Lorenz Duchamps writes,
A number of private text messages made public under an open records request appear to reveal St. Louis Mayor Tishaura Jones' conflicting storyline regarding stricter gun control measures in cities such as Chicago.

Several of Ms. Jones' personal texts appears to counter pro-gun control comments she made on multiple occasions, including in a statement last month, in which she urged Congress to expand background checks on individuals who are seeking to purchase firearms, regulate assault rifles, and pass a federal red flag law.

Mark Maxwell, a reporter for KSDK News, posted a series of the Democrat mayor's text messages on Twitter.

In one of the texts, Ms. Jones texted her father, Virvus Jones, on March 21, which noted: "Chicago has strict gun laws as well but that doesn't deter gun violence."

"It's about investing in the people," she wrote to her father in another text.
So, to be clear, Jones is pushing gun control under the excuse that it will reduce violence and save lives, but, personally, she admits that, in spite of strict gun control, Chicago's violence levels are off the charts.
In plain English, we call that hypocrisy.
And this isn't the first time that a politician who takes a political position of pushing for gun control reveals in other ways that they believe that guns really are important for safety.
So, they're either hypocrites, or they are sociopaths who just want to control people. I'll let you decide which it is.